The Organization's foundation was laid down when Heads of State/Government of Turkey, Pakistan and Iran came together in Istanbul in July 1964 with the aim of developing regional economic cooperation and established the Regional Cooperation for Development (RCD).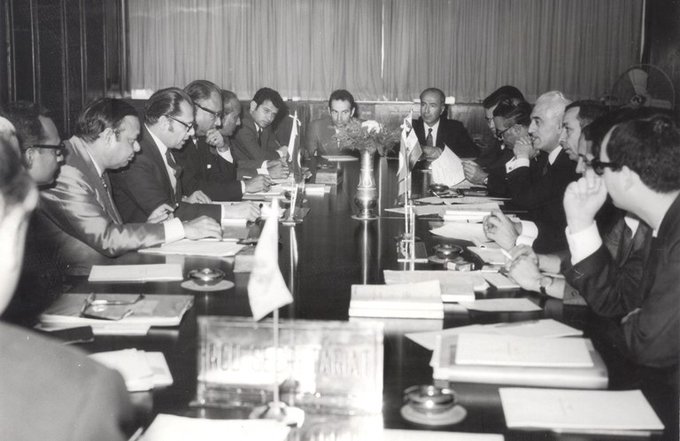 [Representatives at the tripartite heads of state meeting in Istanbul on 20–22 July 1964]
The RCD acquired legal status with the Treaty of Izmir dated 1977. Upon the development in economic relations between Turkey, Iran and Pakistan at the beginning of the 1980s, the Member States decided to sustain the cooperation among the three countries on the legal basis of the RCD, but under the name of Economic Cooperation Organization (ECO)" in 1985.
ECO turned into a regional economic organization that covers approximately a population of 400 million on an area extending to a total of 7 million square kilometres when Afghanistan, Azerbaijan, Kazakhstan, Kyrgyz Republic, Uzbekistan, Tajikistan and Turkmenistan joined and signed Protocol Amending the Treaty of Izmir on 28th November 1992.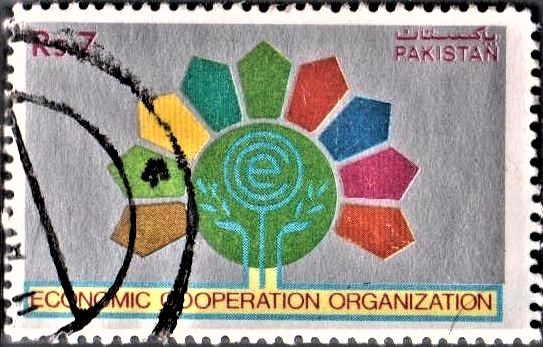 [Commemorative Postage Stamp on the Extraordinary Meeting of the ECO Council of Ministers in Islamabad, issued by Pakistan on 28 November, 1992.]
Since early 1990s, 28th November is celebrated as the "ECO Day" to mark the expansion of ECO from 3-country to 10-country organization.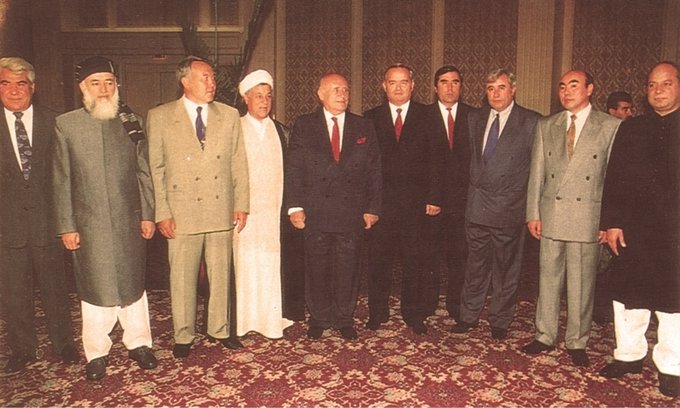 [ECO Heads of State at 2nd ECO Summit in Istanbul on 6-7 July, 1993.]